Galway based contemporary folk / roots duo "Murray and Falkenau" have been performing together since 2009. Consisting of the instrumental talents of Anna Falkenau (Fiddle / Lead Guitar) and the songwriting / lyrical capabilities of Ivan J. Murray (Vocals / Guitar) the duo distill the traditions of Irish and American styles into powerful yet subtle music making. To date the duo have toured consistently throughout Ireland, the US, France and Germany. They have captured audiences in diverse settings such as churches, theatres, house concerts and pub concerts, and on festival stages.
Recent highlight shows include the Galway Arts Festival and the Electric Picnic. They have supported American old-time stalwarts "The Foghorn Trio," and played shows in venues such as The Crane, The Roisin Dubh, The Spirit Store and The Glen Arts Centre as well as a summer residency on Inisbofin in 2014/15.
They released their debut album "The Leipzig Sessions" in May 2011 on their own label and publishing company "Treetone Music Ltd.." to critical aclaim:
The contemporary folk world is a jungle of all too similar sounding singer songwriters. In the Leipzig Sessions, Murray and Falkenau have hit on a formula to bring the strange and wonderful to what is often a tired and jaded genre (Irish Music Magazine 2011).
This CD from Anna Falkenau and Ivan Murray has both a formality and a spontaneity working for it simultaneously. Because of that it has a true session feeling for a session with the best. This is trad-old time in the absolute best sense of the term (Celtic Beats Magazine 2011).
The album was "Album of the Week" on Glasgow Music Station Celtic Roots Radio and has received airplay on RTE1, Lyric FM, RnaG and a multitude of smaller radio stations in Ireland, the US, the UK, Belgium and Germany.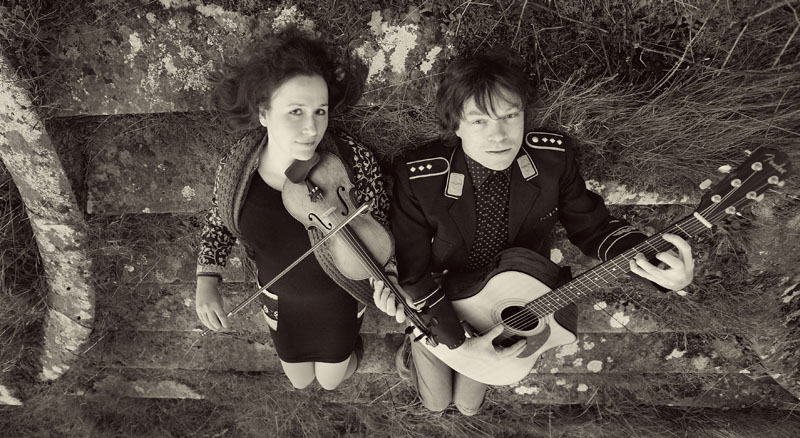 Murray & Falkenau would like to credit Vanessa Jordan for the above press-shot.